Filing for Divorce in Palm Beach County
Dissolution of Marriage in West Palm Beach, Delray Beach, Broward County & Martin County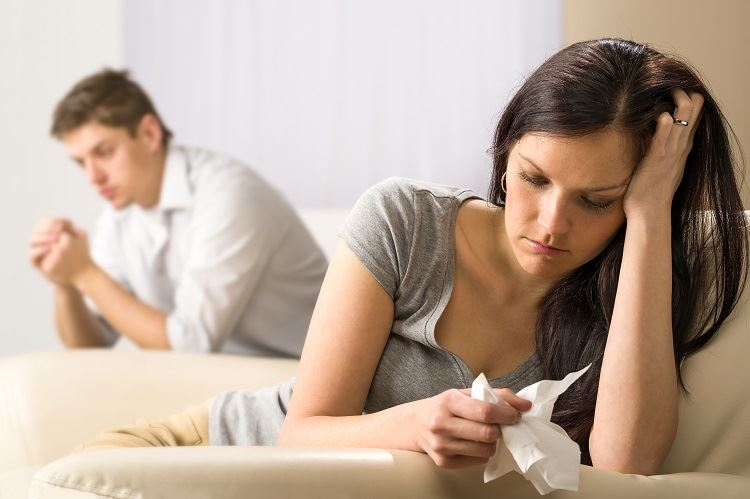 Every divorce case brings a different set of circumstances and different legal issues. The team of lawyers we have assembled at Beaulieu-Fawcett Law Group, P.A. has extensive experience in guiding our clients though this difficult process and handling whatever challenges may arise, be it custody or financial matters.
We understand how challenging it can be to approach these concerns, but we are here to help you every step of the way.
Is Florida a No-Fault Divorce State?
Florida is a no-fault divorce state. In essence, the only basis needed for a spouse to obtain a dissolution of marriage in Florida is that "irreconcilable differences" have arisen.
This can be very difficult for some Christians to accept because this means that even if you do not want a divorce, do not believe in divorce and refuse to get divorced – the Court will grant a divorce. For those forced into this process, it is imperative that you do so with Christian counsel.
---
Need to file for divorce in West Plam Beach County? Schedule your free case assessment by calling us at (561) 600-5711 today or contact us online! Proudly serving West Palm Beach & the surrounding areas.
---
Divorce Related Cases We Handle
Our team offers assistance in a variety of areas relating to divorce, including:
We empathize with the intense emotions our clients often experience, yet we are committed to practicing reasonable and sensible law and providing objective advice as to how to achieve the best possible outcome.
If that requires litigation, our attorneys are highly skilled and effective in the courtroom. And when a divorce is settled without a trial, our lawyers' drafting of settlement documents is clear, comprehensive, and straightforward to avoid unnecessary disputes later on.
Do I Need to Hire a Lawyer to Get Divorced?
There is no law that requires you to retain legal representation upon filing for divorce. However, the benefits of doing so tend to outweigh the additional costs. It is a common misconception that hiring an attorney will cause a divorce case to drag on and add up in fees.
Our attorney is dedicated to helping your divorce case go smoothly, with as little delay as possible. We are transparent with every aspect of your case and will not do unnecessary work.
Additional reasons to hire a lawyer for your divorce include:
Less headache over the excess amount of court documents/paperwork
Having an advocate on your side that can help you pursue issues that are worth your time and money
If your spouse hires legal defense, you should as well
If your spouse is hiding assets, our attorney has experience uncovering these
What Are the Residency Requirements for Divorce in Florida?
In order to qualify for divorce in Florida, at least one of the parties must have resided within state lines for at least six months. Also, you don't need to live separately to qualify. Many people choose to live together throughout the proceedings for financial or child-related reasons.
How to File for Divorce in Florida
The person seeking the divorce (the "petitioner") must file the appropriate documents with the Clerk of Court and pay a filing fee.
The main document filed is the Petition for Dissolution, and depending on the unique circumstances of your case, contains varying information about:
Current living arrangements
Children of the marriage
And whether there are assets and debts to be addressed
The Petition for Dissolution also contains a request for relief which describes what you want from the Court. The Petition for Dissolution and supporting documents must be served upon your spouse, which can be accomplished in may ways, most commonly a Sheriff or process server carries out this task.
Generally, a petition for dissolution of marriage should be filed in the last county in which the parties resided as husband and wife. However, there are various scenarios which allows the petition to be filed in other counties, such as the county where the petitioner or respondent currently reside.
Costs Associated With Divorce
As is the case with any profession, cost varies from law firm to law firm. Lawyers cannot charge a "contingency fee" in a divorce case, so they charge either by the hour or a flat fee. Flat fees are rare, except when the case is truly "uncontested" and all terms have been agreed upon.
In a flat fee case, the cost may range from a few hundred dollars to a few thousand dollars, depending on the lawyer and the complexity of the issues (transfers of real estate, retirement funds and the like).
For a contested case, most lawyers require a retainer which is an up-front payment which may serve either or both of two purposes:
To ensure the lawyer is available and cannot accept employment by the opposing party
And to serve as an advance payment for services to be rendered
Most lawyers then bill against that retainer and ask that it be replenished when it runs low or is depleted. Retainers vary depending on the complexity of the case and the law firm's usual practice. Hourly rates charged by lawyers and paralegals vary, but will usually be $100.00 per hour or more for paralegals and from $250.00 to $500.00 per hour for lawyer time.
How to Qualify for Simplified Dissolution of Marriage
For a simple divorce that is much quicker than others, couples may ask the court for a simplified dissolution of marriage.
To qualify for this, here are some requirements needed:
The marriage must have no minor children
At the time of the filing, the wife must not be pregnant
Each spouse is required to attend the divorce hearing
Both spouses must complete a financial affidavit and a property settlement agreement
Reasons to Get an Uncontested Divorce in Florida
Whether a Florida spouse has been married for six months or several decades, any number of issues can cause a serious enough breakdown in a relationship that a decision is made to call it quits.
What concerns many spouses is that they have no desire to get stuck in a long, drawn-out court battle. They'd rather resolve issues, sign papers and move on in life.
You should get an uncontesed divorce if:
A spouse is more concerned about gaining the upper hand in property division proceedings or child custody matters, things can get quite messy in court.
Both spouses are willing to cooperate and avoid negativity, however, a settlement may be negotiable without ever stepping foot inside a courtroom.
It is also helpful to focus on the future rather than dwelling on what went wrong in a marriage. Regardless of the exact issues that have led to a marital break-up, many people who have divorced say their most valuable coping skill was their ability to forgive.
Letting go of hurt feelings may not only help achieve a peaceful settlement, it can also pave the way toward a happier future. If a legal problem arises during divorce proceedings or at any time thereafter, a person who wishes to keep things civil can turn to an experienced attorney for support rather than risk confrontation by trying to resolve a legal issue without representation.
---
5 / 5 stars
"I hired Jennifer to represent me during my divorce proceedings. I found her to be client focused, extremely responsive and very knowledgeable. Her billing was fair and accurate and she helped me through an extremely difficult time. With Jennifer's help the matter was resolved fairly and quickly. I was extremely pleased with the outcome. I highly recommend her."
Mistakes to Avoid in a High-Asset Divorce
Couples with substantially more assets, business interests, and property will encounter unique challenges during the divorce process. To ensure this already difficult process does not become more complicated than it needs to be, there are some common mistakes you should be aware of so you can effectively avoid them.
Avoid Making These Costly Divorce Mistakes
Mistakes made during the divorce process can have serious ripple effects. If you have a great number of assets, you know that too much is on the line to make a single misstep.
Avoid these common missteps during your high asset divorce:
Hiding some of your assets: Even if the assets you set aside are separate property, you are legally required to disclose your financial assets to the court during divorce proceedings. If you fail to disclose assets, it is fraud and will not only carry consequences in your divorce but could subject you to criminal consequences.
Not looking for hidden assets: It is not uncommon for one spouse to handle the finances in a marriage. If that was the case for you, your spouse knows more about the marital assets than you do and might hide some of the assets to keep them from you. To ensure you are aware of all marital assets, obtain copies of investment information, tax returns, business records, bank statements, credit card statements, and any other pertinent financial documents that you can, as early as you can.
Settling too quickly: Being cooperative and willing to compromise is an excellent way to lessen the heartache and drama of the divorce process. However, you should not be in a hurry to settle. Rushing into a divorce settlement is a big mistake for anyone, but it can be particularly damaging for a high-asset couple. The more assets you have, the more time is needed to identify and value those assets as it takes time to fully obtain a complete financial picture, so take your time during this process. Do not choose the instant gratification of ending your marriage quickly over your financial future.
Overlooking the tax consequences: Dividing your shared assets and properties can be complicated, especially when you consider the tax implications that come with the assets of higher values. To protect your interests and avoid costly tax consequences, work closely with your divorce attorney who can help you understand the ramifications of every decision you make.
---
Considering moving forward with divorce in Florida? Please contact our team at (561) 600-5711 to schedule a free initial consultation.
---

"Very efficient staff. Always responded in timely manner with clear communications. They are compassionate and tough when necessary. At mediation, Stacy was well prepared and she got results above my expectations."

Nancy

"I know first hand the dedication this firm has to its clients. It is a pleasure to be working with the Beaulieu-Fawcett team."

Mulberry Legal Services, Inc.

"... proceeded with my case better than I ever expected. She was efficient, timely and compassionate. I would definitely refer family and friends to her if needed."

Fran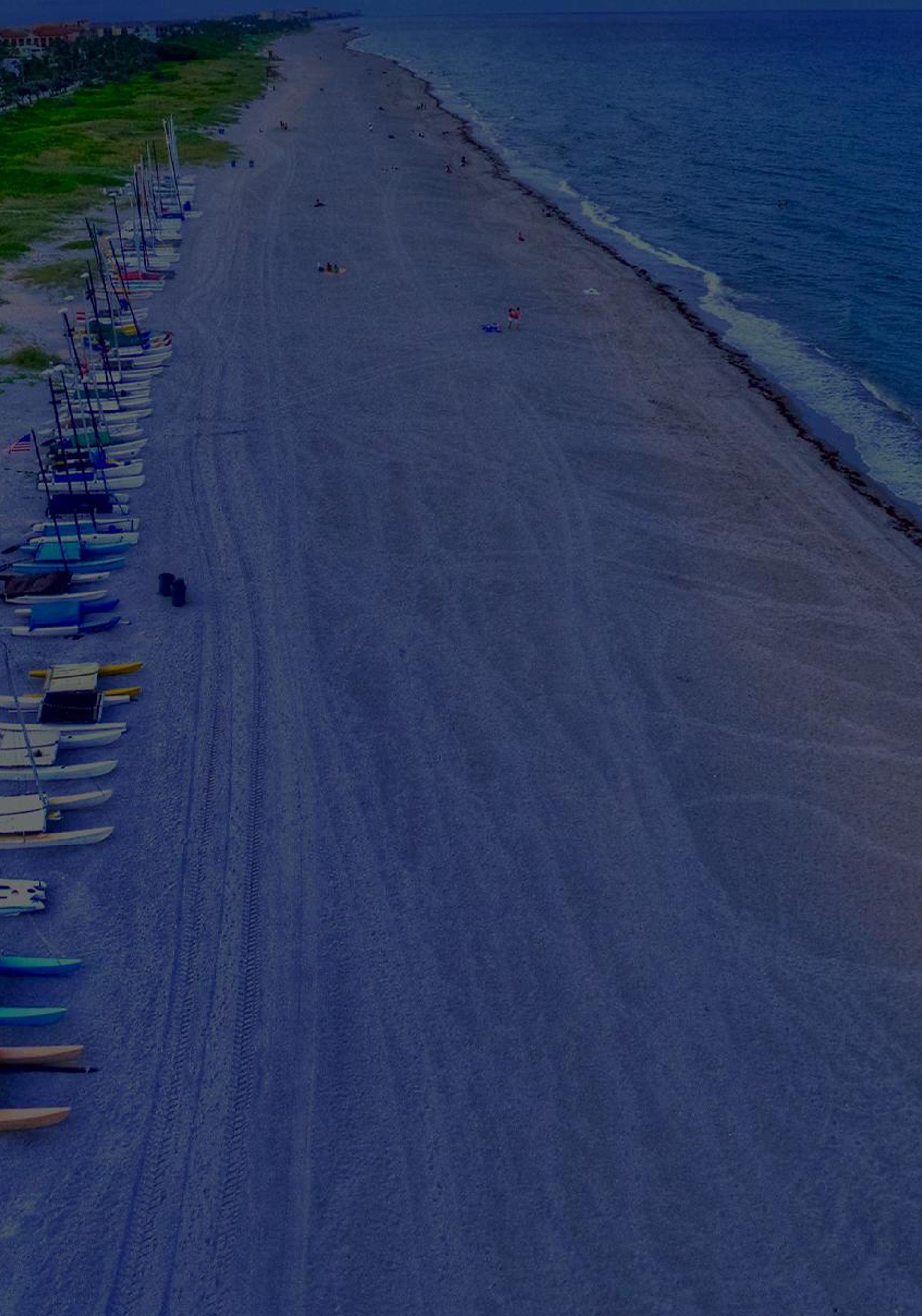 Our Values Why Choose Beaulieu-Fawcett Law Group
Well Known in the Community

Serving Your Children's Best Interests

Committed to Protecting Your Rights

Exclusively Practices Family Law